GIVE THEM A VOICE. DONATE TODAY!
DONATING IS AS EASY AS CLICKING ON OUR DONATION BUTTON!
Every year, we reach out to community businesses, groups and organizations to seek support to help Meaghan's Music Room, with either your time or donation, to continue the wonderful work it is doing with those in our community affected by physical or mental challenges.
WAYS TO DONATE:
You will be redirected to PayPal to enter your contact and billing information
OR THROUGH CANADAHELPS.ORG: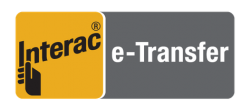 Mail Cheques to Meaghan's Music Room
29 McEwan Dr. W 2nd Floor
Bolton , ON L7E 1H4
Cheque donations can also be made by emailing scans or jpgs of the front and back of your cheque to our email address, meaghansroom@gmail.com
CONTACT: MARY TISHO @ 905-857-7416 FOR MORE DONATION INFORMATION
Government funding is extremely limited for individuals with challenges, particularly those over 18 years old, so private funding is an integral part of our sustainability.
DONATION RECOGNITION:
We seek to recognize the support we receive from individuals and Corporations for our Charity.

Your contribution can be recognized as a Donor at public events, and on our Donor List recognition sections of publications, pamphlets, signage and website.

We also create links to the website of major Donors, on the Meaghan's Music Room website.

We recognize your contribution in helping those with special needs in our community.
Meaghan's Music Room
29 McEwan Drive West
Bolton, ON
L7E 1H4
meaghansroom@gmail.com
(905) 951-7416
"We make a living by what we get, but.... We make a life by what we give."
THANK YOU CORPORATE SPONSORS!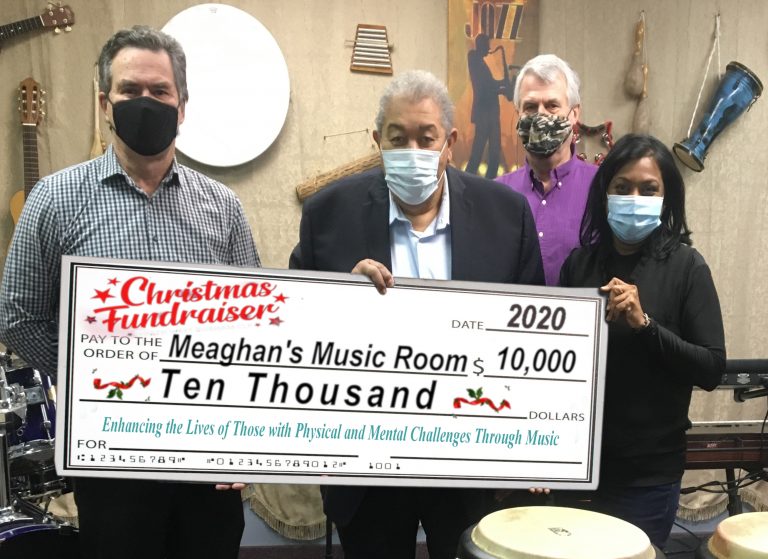 Thanks to Councillor Annette Groves, Ward 5, for bringing in  corporate donations totalling $10,000 for Meaghan's Music Room on December 15, 2020.
Annette Groves, "I am so very pleased to present this cheque in the amount of $10,000 to Meaghan's Music Room to help support individuals with both physical and cognitive disabilities through music.
Thank you to my two sponsors for their generous donation which will go a long way in helping these individuals light up their lives!"
THANKS "100 WOMEN WHO CARE CALEDON!"
It is with great pride, and gratitude to announce Meaghan's Music Room was awarded the "100 Women Who Care Caledon's" 2019 – Q4 donation for $6,000.00!
"Thank you for the hard work and the difference that Meaghan's Music Room makes in our community." – Chair, 100 Women Who Care Caledon.
PALGRAVE ROTARY CONTINUES GENEROUS SUPPORT
Natalie Saarimaki from the Palgrave Rotary presents a cheque for $2000 to Howard Phee, Director for Meaghan's Music Room. The Rotary has supported this worthwhile community program for several years which provides music as therapy to people in the community with physical and mental challenges.
BOLTON KIN ANNUALLY SUPPORTS MEAGHAN'S MUSIC ROOM
Each year since 2017, the Bolton Kin Club has generously supported the Meaghan's Music Room with time, money and resources to enrich the lives of residents in Caledon who have physical and mental disabilities. 
Attending the cheque presentation from left to right: Meaghan Zaremba, Record Gordon, Judy Bennett, Joe Luschak, Robert Ward, Liane Pucci, Danielle Zaremba and Mary Balinov.
THANK YOU CORPORATE SPONSORS!
Meaghan's Music Room would like to thank its corporate sponsors to date: