"We are the music makers, and we are the dreamers of dreams."
Meaghan's Music Room operates from Tisho's Music Academy and is focused on providing music lessons to those who struggle with their own life challenges.
Today Meaghan's Music Room partners with several community organizations to provide this much needed program to individuals with special needs.
Meaghan's Music Room is a resource for those with mental and physical challenges to pursue their passion of music leading to a more confident and creative individual through personal and corporate donations.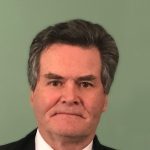 CHAIR / TREASURER
Robert is a graduate of the University of Waterloo (BSc Chem), and enjoyed a successful career in sales and marketing management with Ashland Canada.
As a community-minded resident of Caledon and an Executive of the Bolton Kin Service Club for over 40 years, Robert is a recipient of the Ontario Trillium Volunteer Award, and Life Membership from Kin Canada.
His involvement as a Founding Director with Meaghan's Music Room since 2017 spans it's transition from a community organization to Non-Profit and Registered Charity status in 2018.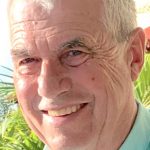 VICE CHAIR
Al is a graduate of McGill (BCom), and furthered his studies at St. George Williams/Concordia (MBA)in Financial Management, which led him to a career as a financial Analyst with the Bank of Montreal in Toronto.
He also worked in the Food /Spirits industries and eventually joined the family business, Yale Industrial Trucks, where he is now owner.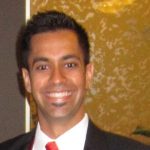 SECRETARY
Raj completed law school in Dublin, Ireland, at the prestigious Trinity College in 2007, and attended the University of Toronto School of Law in 2008-2009, completing his Canadian equivalency requirements and was called to the Ontario Bar in 2010.
Mr. Sindhwani has practised almost exclusively in family law. Raj brings his past experience as part of the University of Dublin Law Review, and his involvement with Pro Bono Students Canada at the Ontario Court of Justice Toronto Court House, where he assisted underprivileged families with their family law litigation issues.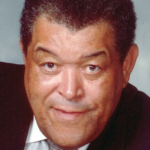 PAST CHAIR / DIRECTOR
Howard is a graduate of St. Francis Xavier University and was elected by his alma mater to its Hall of Honor. He also is the recipient of the Queen's Golden Jubilee Medal, including numerous other honours.
He is the Past National President of the Industrial, Commercial, and Industrial Accountants.
Howard proudly held the position of the National President of the Kin Association of Canada from 1985-1986.
Howard is the Past Chair of the Community Access Centers of Ontario where he provided leadership to the 41 agencies in the province.
Currently, he is the President of his own firm, specializing in corporate re-structuring and commercial financing.
As the Founding Chair of Meaghan's Music Room, Howard led the process of recruitment of the current Board and in obtaining its Charitable status.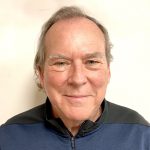 DIRECTOR
As businessman and community-minded resident of Bolton, Greg brings his decades of experience in the print industry, currently operating his own business, now a family venture.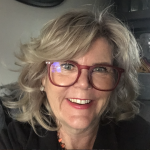 DIRECTOR
Graduating with an Honors in Health Sciences, Leslie worked at Sick Kids and Women's College for over a decade, and after a career in the medical field, studied Marketing, which involved her in the Foodservice industry. Leslie has developed marketing materials and strategic insights for corporations, including Campbells, Nutella, Smuckers, Folgers, and PepsiCo. Recently, Leslie partnered to open a boutique marketing and design agency.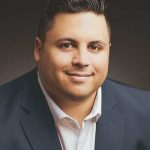 DIRECTOR
Anthony is the team leader of The Caputo group, and as a Royal LePage Agent has been selling homes in our community for the past 5 years.
Anthony's directorship, as well as his recent role as President of the Caledon Chamber of Commerce helps Meaghan's Music Room with our community involvement in making a strong and caring society.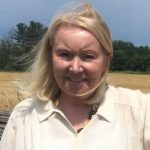 DIRECTOR
Cynthia brings her experience in senior management after retiring as Vice President of a Commercial underwriting Insurance Company. Her past involvement with the Ontario Trillium Foundation, and her ongoing volunteer work with a Christian Ministry NFP, helping children develop stronger relationships and learn new skills, adds valued insight to our Board.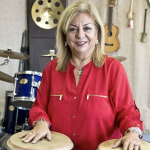 ADMINISTRATIVE MANAGER
Mary founded Meaghan's Music Room in 2013, in order to provide physically and neurologically disabled individuals with inspiration and joy through much-needed music sessions. Owner and operator of Tisho's Music Academy in Bolton, Mary and her husband have been strong supporters of music education for over 23 years. In her position as Administrative Manager for Meaghan's Music Room, Mary facilitates most day-to-day operations of the Charity's functions, and continues to ensure the goals of our mission are met.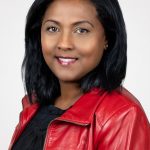 ADVISORY BOARD
Annette brings exceptional community resources and public awareness to Meaghan's Music Room, and has championed many local initiatives, as a long-time Regional Councillor, a member of many Regional and Local committees, and now as Mayor of the Town of Caledon.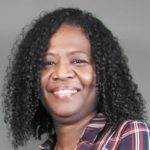 ADVISORY BOARD
Carla and her family are long-time Caledon residents, working locally in retail for over 2 decades, and recently has undertaken part-time studies in naturopathic health sciences.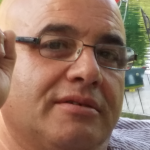 ADVISORY BOARD
Rob has been an enthusiastic resident of Caledon, building custom homes here since the early 1980's, and as owner and operator of Imperial Homes, specializes in the sales and construction of cottage and leisure homes throughout Ontario.
Meaghan's story is one of inspiration, hope and beating all odds. Meaghan has been blessed with support and love, and in return, she wants to give back to the community that supported her.
At Meaghan's Music Room those with challenges are free to explore music in a safe, encouraging and wonderfully supportive environment.
In 1986, at the young age of 5, Meaghan was involved in a serious car crash. Meaghan sustained severe brain damage, along with various soft tissue and bone injuries.
The doctors suggested to Meaghan's mother that she be taken off life support.
But…. with a mother's intuition, Danielle refused.
After countless medical hurdles- 16 brain surgeries, numerous close calls, and more than 20 years of dealing with seizures, Meaghan's spirit has stayed true and strong. Life has taken Meaghan on this unexpected journey, but she has endured and blossomed into an amazing young woman.
"Music is to the soul what words are to the mind."